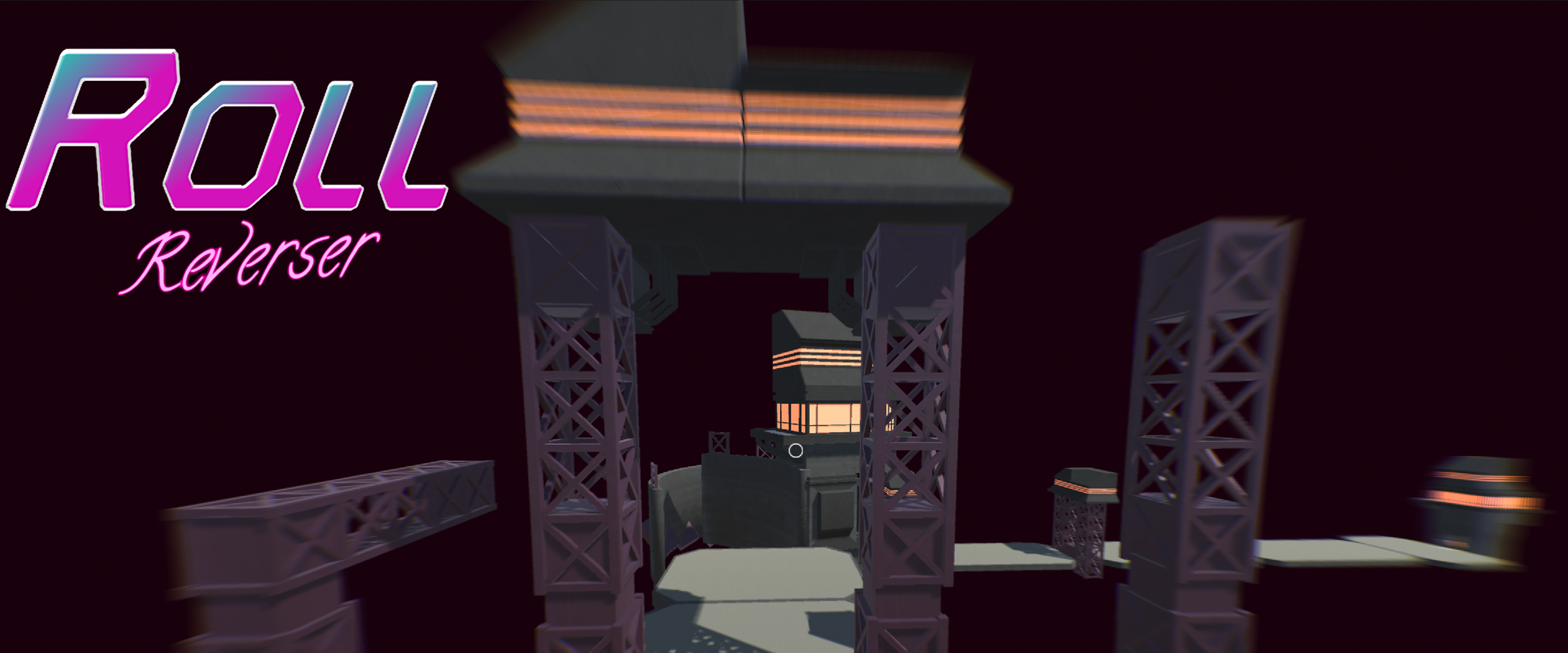 Roll Reverser
A downloadable game for Windows and Linux
Roll Reverser was build within 48 hours as part of the GMTK Game Jam 2023.
The year is 2476.

The world trembles at the edge of collapse.
But that is non of your concern, because you have one task and one task alone:

Evil forces have commit a crime of unfathomable scale. All over the world they have installed loo roll the wrong way around.

So get ready to run, jump and slide. And. never. Stop.
Until all rolls have been turned the right way around again.
How The Game Works
Your goal is to reach the loo roll at the end of the level and "reverse it" in order to finish the run as fast as possible.

You gain bonus momentum when moving at topspeed for an extended period of time. If you slow down due to crashes, high drops or sharp turns you loose your bonus momentum and will have to start buildinng it up again.

Controls
WASD to Move
Mouse to View
Space to Jump

E to Reverse Roll
Return to Reset to last Checkpoint
Backspace to Reset Run
Esc to return to Menu
Stay at max speed for as long as possible in order to accelerate!

Gameplay Video
Can You Beat The Devs?
These are the current personal best times from the dev team. Can you beat us? What are your best times and what corners did you cut in order to achieve them? Tell us all about it in the comments!

Features
Three exhilerating levels
Personal best times get saved
Slapping soundtrack
Cut Features
One additional level
More VFX and SFX
Gold, silver & bronze medals
Hunting down some rare bugs
More decorations
Expanded moveset

Credits
3D Art - Pingu
Programming - Radow
QA - Biggs
Music
Cyborg Ninja by Kevin MacLeod (CC-By-SA 3.0)
Aggressive Sport Trailer by StudioKolomna
Aggressive Phonk by Alexi Action
Cyber War by Alexi Action
Comments
Log in with itch.io to leave a comment.
My fingers hurt. But it's a nice game! :D

Btw, sometimes everything feels random/inconsistent with the running system/jumping
Totally. The momentum loss system is sadly a bit oversensitive. We have a less volatile system for a planned postjam release, but at this point I'm not sure when we'll be able to release that.

Pretty nice game! definitely gave me an adrenaline rush. Could use a bit more polish, to make it more obvious why the character slows done when they do, but I could easily see this becoming a full game :-)
Can you beat my times? :D (There is another skip in the last level that could save 2-3 seconds, but I didn't manage to land it often enough to get a good time)


(EDIT: just saw the dev times. At least I beat the Tutorial time ^^)